I grew up in the Southern California town of Placentia. Spanish for "A Pleasant Place", Placentia really lives up to its namesake.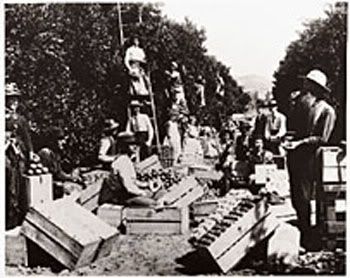 Packing fruit in the goves, circa 1880.


Placentia was where the Orange industry got its start in southern California. Today, there are very few Orange trees left - each belong to private gardens rather than large Orange Groves. When I was a kid, I remember helping pick oranges. Although the work was not easy for a 12 year old, I enjoyed the periodic break to enjoy a fresh orange that I picked off the tree myself.
Downtown Placentia is probably the only place that hasn't changed much since my childhood. Many of the buildings have been refurbished but they look very much the same as they did so many years ago.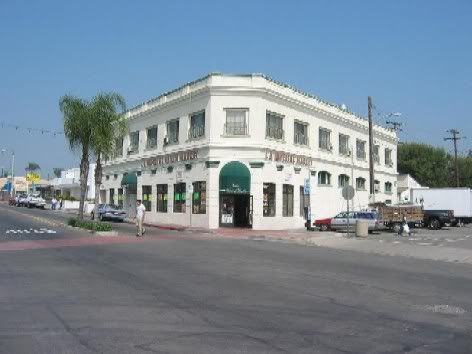 The La Imperial Ranch Market on the corner of Bradford and Santa Fe.


A small market, the La Imperial Ranch Market probably used to be a bank at one time. I still prefer the small market feel of this store rather than the other super markets that are scattered through the rest of the town.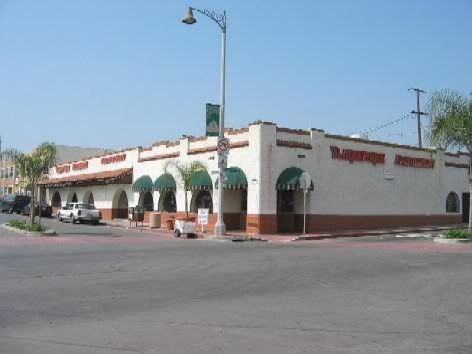 The Tlaquepaque Restaurant and Placentia Bakery at the corner of Bradford and Santa Fe.


A Placentia institution and probably the best Mexican restaurant in Southern California, Tlaquepaque Restaurant serves up an excellent experience everytime you enter. Notice the little cart out front? Homemade flavored ice helps soothe in the hot summer months. There aren't many of these guys running around anymore.

I don't get to go home often but when I do, these are some of the places I'm sure to visit.